Effective & Humane Bat Removal
Providing Bat Removal Services in: Hamilton, Burlington, Oakville, Kitchener, Waterloo, London, Niagara, Mississauga & Guelph.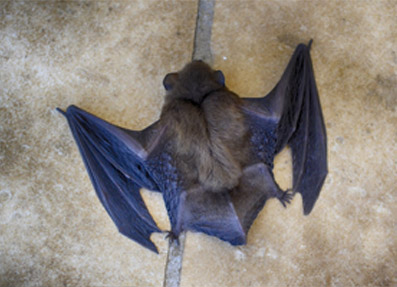 Bat Removal & Control Services
Bats are nocturnal mammals that move around in the night and can be quite frightful given their body colour. Anyone seeing a bat in the night is bound to be scarred, especially if it is in their own house where they live. Elite Pest and Wildlife is equipped to handle the removal of the bats that might have invaded your home. While it might be hard to spot them in the day time, there are a variety of special techniques that we make use to complete the job.

From inspecting your house to find the areas in which the bats might be hiding, to capturing them successfully, we will be performing the entire procedure by ourselves and also provide you with methods that help to prevent any attacks in the future. The methods that we make use are known to be safe and humane and we do not practice any sort of methods that might be dangerous to the bats. We make an effort to release them in their natural habitat as well.