Cockroach Extermination & Control
Elite Pest & Wildlife provides humane wildlife removal and organic pest control services in Ontario and other surrounding areas. We are renowned for our fast delivery of services and effective removal of the pests and animals that might be causing trouble in your house.
Proudly serving: Hamilton, Burlington, Oakville, Kitchener, Waterloo, London, Niagara, Mississauga & Guelph.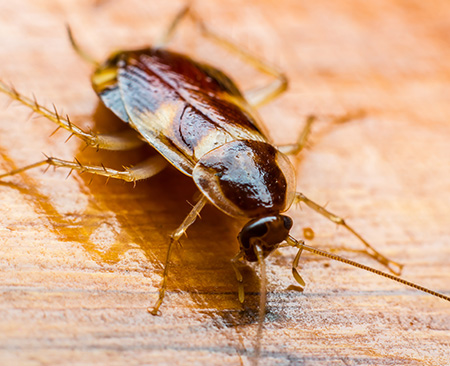 Cockroaches are the most common pest around the world and they always try to get into your home for food, water and shelter. It is always disturbing to find cockroaches at your home because they spread a number of diseases. The only way to get rid of cockroaches is to hire a professional cockroach removal service specialist in your area. It is really important to prevent cockroaches from getting into your place since they carry a number of diseases and cause businesses to loose their reputation.

We are experts in controlling cockroaches. We have certified and trained professionals who know how to get rid of cockroaches because that's what they do. Once you hire us, we first try to examine your home and its structure to determine where they are coming from. We then eliminate the cockroach infestation by using the right chemicals and techniques for your home. We offer solutions that stop cockroaches from coming back. You can trust the professionals at Elite Pest And Wildlife to completely eliminate cockroaches from your residential or commercial building.